Providers
Financial Resources Insurance Plans
Group Insurance Plans
Financial Resource of Kansas City, Inc. strives to be selective regarding the carriers we represent to our clients. We review financial information and industry ratings to insure our clients are insured with companies having superior financials and also provide superior service. At renewal time we will bid all coverage's in a timely manner to insure our clients are presented with the best available options for their current plan and alternative plans.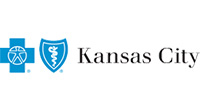 Individual Insurance Providers
Financial Resources is also selective regarding the individual insurance companies we present to our clients. These companies represent the best options available for individual medical and dental coverage to meet the needs of students, individuals in between jobs, and retirees. If you would like personalized service when selecting a company please call our office and set an appointment.
Have a Question?
Reach out to us and let's partner together!